Announcements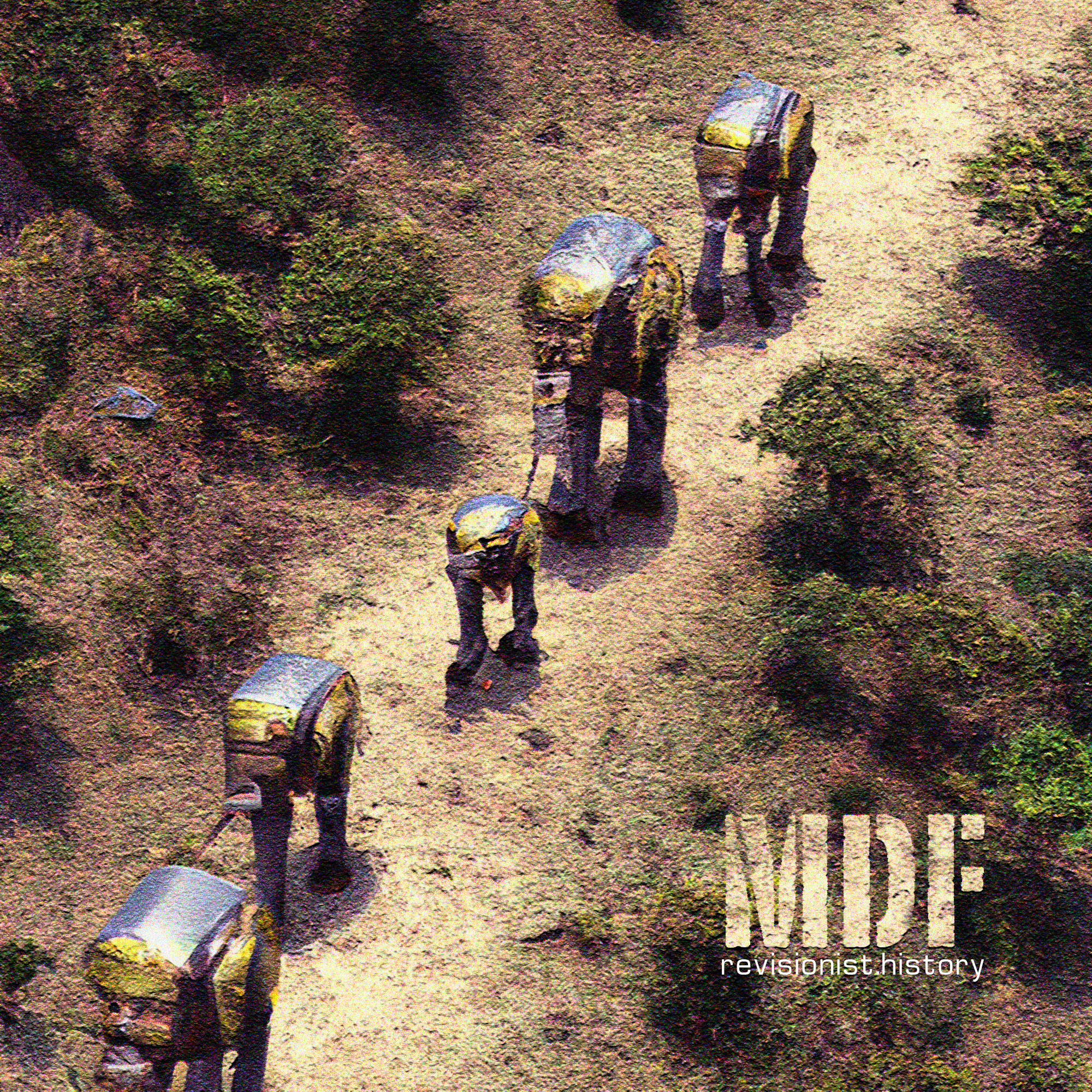 "REVISIONIST HISTORY" coming to Bandcamp
SEP 23 2020
I've worked on a lot of material since everyone started staying home. Some of that is material created by my daughter, some of that is new material that doesn't quite fit under the mathgeeks flag. Some of it is by my dog, Stanley McCuddles, under his alter-ego, "Crabcake McGriddles". But some of it is MDF material. And more of it doesn't fit in any category. Which, honestly, just means that the MDF tent is getting moved around a lot more. Deal with it.
Anyway, in the next few days, we'll start pumping stuff out, mixed "as-is", to an album on Bandcamp called "Revisionist.History". It was initially named that because I was going back through old sessions, and totally gutting them to make them more along the lines of what I wanted them to be at the time, but didn't have the means to make them. But then it started covering all sorts of other new things, too. And, well, sometimes that's just how things happen. So I figured that's just how I'm going to let this loose on the world, too; one piece at a time. Once I get to a point where I feel like I've given a paying listener 7 bucks worth of MDF, then maybe I'll stop, and call the album "done". Or maybe I'll just keep plugging away and adding more material until it's a double album. Or a triple album. Or a quadruple album. Or maybe it's the Last MDF Record Ever Made, and therefore contains an endless stream of additional material, as I refuse to let it go. Only time will tell. Anyway, here it is: Revisionist.History.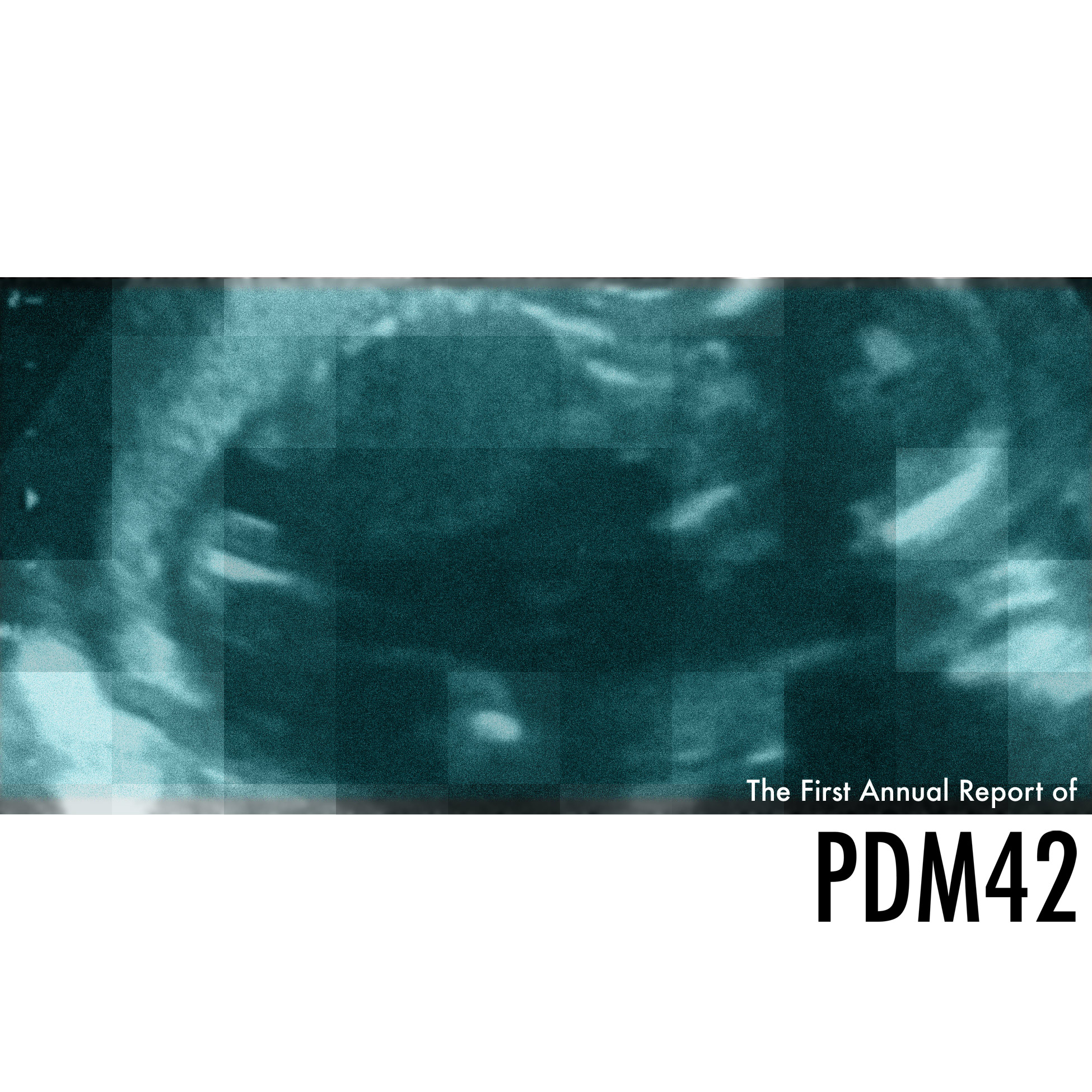 PDM42's Second Album
DEC 24 2020
Claire Ariyah and Crabcake McGriddles have been conspiring for 100% of Claire's life now, and have dropped a Christmas goodie for fans of what we're calling "Classic Industrial Music". By which we mean "noisy, difficult-listening sound collages and primitive instrumentation, subsequently processed and mutilated", as opposed to later "Disco-Era Industrial Music". Produced by MDF's Matthew N. Sharp, and performed by Claire Ariyah and Crabcake McGriddles, this album explores the surprising parallels between the traditional sonic landscape experimentations and "found sound" recordings of machine noise, and the natural discovery of sound by a human child as she grows from one year to two years of age, with the additional percussive contributions of her furry brother, Crabcake McGriddles.
You can get it through Apple Music, Amazon, or wherever you'd normally acquire such things.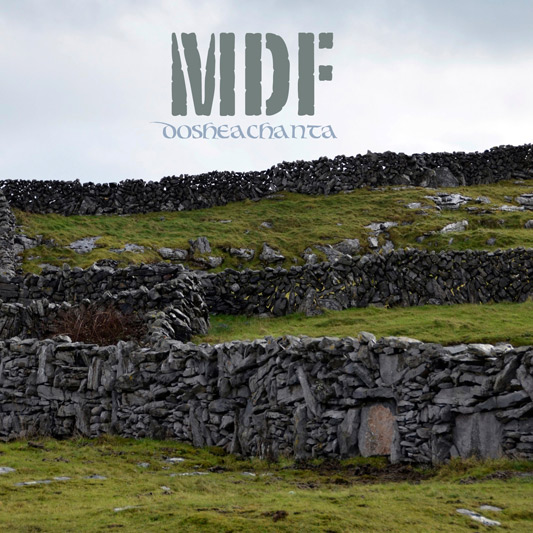 "Dosheachanta" Released
JUN 14 2016
MDF's new album, "Dosheachanta" is out and about, available through both iTunes and Amazon. "Dosheachanta" is a full-length album which attempts to breathe new life into the "Paddybeat" genre pioneered by the Pogues a couple decades ago. Traditional Irish music is a genre rich with comedy, tragedy, and lore, and it is all-too-often relegated to the realm of increasingly-obscure folk musics, kept alive by skilled craftsmen and dedicated traditional musicians, but largely ignored by the majority of the population. MDF's experiment infuses modern instrumentation and production with eighteen traditional Irish masterpieces, both well-known and esoteric, and proceeds to mutilate them under the iron fist of MDF's aesthetic sense, until they are rendered anew, at times unrecognizable, at times familiar, but alien. "Dosheachanta" also features a couple of original instrumental compositions, inspired by travels to Inis Mor and Inis Oir, thirty miles off the coast of Galway, isolated by the harsh but beautiful environment of the Northern Atlantic Ocean.
Personnel
MDF: A Biography of Sorts
Founded in 2000 by Matthew Sharp in the Upper Haight neighborhood of San Francisco, MDF (Mathgeeks Defence Force) has been creating "developmentally disabled pop" infused with a bevy of other influences and genres for a little over two decades now.
Sharp, himself, has been creating "difficult music" since 1984 in a list of his own and other peoples' projects. FRSC, Motherbox, Vergiftung, Metasyntactic Collective, and others. The MDF project was born out of a desire to infuse traditional "nerd rock" with the sort of frenetic electronic noises and beats Sharp had been exploring with his collaborator, Dijay Ginazu.
Throughout MDF's history, it hasn't all been Mr. Sharp; friends like David Whittemore, Rick Karr, Sean McCloud, Dijay Ginazu, Wayne Myers, Mike Bulington, Andy Hopkins, Owen Grace, Amir Djavaherian, and Matthew's younger brother, Mike Sharp, have contributed pieces and parts, all dutifully sewn together, ripped apart again, then re-sewn, ad nauseum, to create Frankensteinian nightmares of modern deconstructed pop music.
Additionally, Mr. Sharp is a contributing member of the group Box Set Authentic, a collaborative songwriting/recording effort with a handful long-term friends and talented musicians. Sharp currently lives in the Midwest, with his wife, daughter, and dog, and continues to compose new music under both the MDF name, as well as a handful of other side projects.